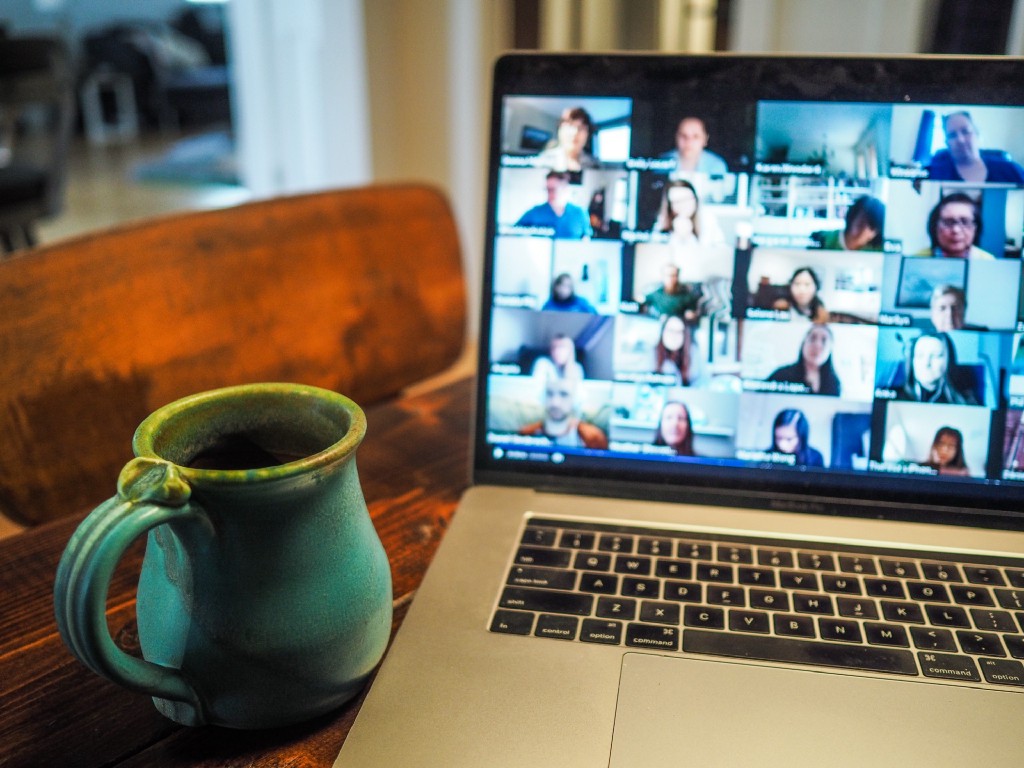 COVID-19 is in the Rearview Mirror, but Online Schools aren't. Here's why:
Schooling has always been one of the most conscious decisions a parent has had to take. It is a 'must-have', in contrast to being a 'good-to-have' decision like supplementary courses for K-12 students.
Online schooling, in general, became the norm during the pandemic, and many of us wondered how this segment of education would turn out once the dust settles. Well, the dust is starting to settle, and online schooling seems be sticking around.
The prospect of K-12 going online is extremely interesting and amusing. Let's dive into what has happened so far:
Photo by Chris Montgomery on Unsplash
School education has been around for ages. The first school in India is said to have started in the early 1700's, and since then the model has broadly remained the same; the child wakes up, gets ready for school, sits on the bus, attends class, plays sports, and comes back home in the early part of the evening. This makes this weird-new model of education so interesting, and what many would call 'disruptive'.
Many online schools have done well in this category, seeing decent scale and growth:
Market leaders such as Stride and Pearson have scaled to 143K and 110K respectively in enrolmentsAsian market leader, 21K School, has grown 3x to over 6,000 enrolments for FY23, with from over 75 countriesiCademy Middle East, a Dubai-based school, based on an American curriculum had a 25% increase in the enrolment of students in virtual and blended learningSora Schools has grown 4.5x since its first fundraise in 2020, for its college-ready programme that costs $12,000 annually for Grade 12
The elements that are in favor of online schools
Cultural diversity is amazing: King's Interhigh has students from all over the world, who meet every Friday on what is called the Common Room. A range of activities take place on Common Room Afternoons, including guest speaker talks, rehearsals and public performances, parties, competitions, fundraising, careers advice and much more.Source: King's Interhigh — Pupil World MapGovt's Skin in the Game: The Delhi government in India has now recognized the potential that online education has, and decided to launch its own version of Schooling 2.0. Called the Delhi Model Virtual School, it falls under the Delhi Board of Secondary Education, which claims to be "at par with CBSE or any other State board". As of today, the school only takes admissions for Grade 9 and says that "No school fees shall be charged from DMVS students."Access to Device Tech: An obvious one, but as more and more families have access to smartphones and laptops, the market that online schools can obtain becomes more and more sizable. While one would assume that laptops would be an absolute necessity for learning online, online schools such as Sora have built a beautiful user experience on their mobile app.Word-of-Mouth Growth of Brick & Mortar Schools but with the scale potential of EdTech: In regular Brick & Mortar schools, word-of-mouth is the no.1 source of walk-ins. Good schools don't really spend much money on marketing, maybe except having some posters around the area they are located in. This leads to extremely low customer acquisition costs, but with high customer lifetime value. No wonder most decent schools operate at 40–60% EBITDA Margins. Online schools enjoy similar benefits, but without being bound by the capacity of their physical infrastructure. Online schools can scale as they want, with just a bit of a tweak in their AWS architecture.Access to High-Skilled Staff, Across the Globe: Online schools aren't bound by a 15 kilometer radius and a 45 minute travel time to recruit talent. Bengaluru-based 21K School's principal is Ms. Aruna Shetty, who lives in Mumbai, and previously was the Associate Principal at Don Bosco International School and Regional Academic Head at Eurokids International. Teachers also typically spend a good chunk of their time in commute, and end up having to spend a lot of their time at home working on prepping and assessing assignments. Online school gives them the flexibility of owning their time, and finding more time to do more.Major Potential for Cost Reduction: To have a faster go-to-market, many online schools had to license content and integrate third-party applications, which were eating into their profitability margins. As the conviction on online schooling increases, hopefully more access to capital would allow some of these schools develop content in-house and remove license content
A (Very) Brief Note on Key Success Factors for Online Schools (From Our Experience in Education)
Expertise and Skills of the founders has to be a match made in heaven. The founding team must have the right blend of educators and the startup gene. Passion for making a dent in education is a must have.Ability to build scalable learning technology and integration + single sign-on for multiple learning platformsMaintaining the right student-teacher ratio as schools scale; focus on high-quality of educationEnabling meetups — summer camps, exchange programmes, and excursions are great use-casesKeeping in touch with regulatory requirements of the Centre and the StateThe perfect pricing mix for the target demographic, depending on the course offering — Indian vs InternationalGoing Global: Ability to offer schooling across multiple time zones and curricula
M&A and Investment Case Studies
Inspired and Wey Education: Inspired acquired Wey Education, the operator of InterHigh (UK's leading premium online school) and Academy21 (online alternative learning provision) for $97.5 million.
The Why: The partnership allowed InterHigh students to have access to Inspired's 80+ schools and their facilities across Europe, the Middle East, Asia-Pacific, Latin America, and Africa. Students can participate in summer camps, exchange programmes, and other competitions to experience the life in Inspired's campuses across the globe. As goes for Inspired,Faria Education Group and Wolsey Hall Oxford: Faria Education Group Ltd acquired Wolsey Hall Oxford, which is a homeschooling institution that offers Cambridge curriculum to over 4,500 students across 100 countries.
The Why: The acquisition allowed Faria to expand its product portfolio and see scale synergies, as it already offers the IB Diploma and Cambridge programs to students globally through its online programs.21K School and Ronnie Screwvala*: 21K School raised its first institutional cheque for $5 million from Ronnie Screwvala.
The Why: 21K School had rapidly scaled in its first year of operations. Ronnie's experience in growing upGrad to a unicorn helped 21K bring in the right set of processes to scale 3x in less than a year and truly go global.Sora Schools and Hemant Taneja: Sora Schools is an Atlanta-based online schooling alternative to traditional high schools. The company secured an $18 million investment co-led by Hemant Taneja of General Catalyst.
The Why: Sora's student comparative curriculum has shown to be extremely effective, highly promoting problem solving skills. 100% of Sora's graduates went on to college. The school's presence grew to being in over 33 states in the USA.Kidato's Seed Round: Kidato is a YC backed company that offers live online academic and after school classes in the British National Curriculum. The company raised a $1.4 million round from Learn Start Capital, Launch Africa Ventures Fund, Graph Ventures and Century Oak Capital.
The Why: The school was started to solve against the overcrowded nature of public schools in Africa. In public schools across Africa, classrooms are often overcrowded and this affects how teachers and students interact. The large classroom creates too much work for teachers leaving students' individual problems unattended. Kidato started to fix this problem, and was quickly able to scale 1,500+ students at the time of its fundraise
Our Parting Thoughts
As we said early on, online schooling is a really amusing space to witness. Sure, the space has some challenges; with regulatory ambiguity and lack of being a school cum day-care facility.
Yet, the market is not for every student/parent profile and it is not definitely not a winner-take-all market.
While we can discount a lot of the online schooling growth to be due to Covid-19, there is also the truth of companies going remote and employees having a larger flexibility to work from home. The new-age millennial likes to travel and likes to spend a larger part of its family income on wanting to see the world. People do not want to have their kids' schooling be the primary reason why they can not move cities for a new job. Student athletes, artists, and high-achievers want to spend more time outside the classroom than in.
However, the biggest truth for us remains that choosing a school for your child is an extremely conscious choice that parents make. And for schools that are seeing thousands of parents choosing to opt with them, it is unfair for us to minimize their ability to provide quality education by screaming Covid-19 each time an announcement of an online school doing well comes out. There is something that these schools are doing that is working really well for the parents and children who are opting to go with these schools.
Online schools can be the education version of 'home is where the heart is', but by saying 'your school is where you are'.
Watch this space for more on Education, EdTech, and everything in between.
*LoEstro was the exclusive financial advisor to 21K School on its $5million fundraise from Ronnie Screwvala
COVID-19 is in the Rearview Mirror, but Online Schools aren't. Here's why: was originally published in LoEstro Advisors on Medium, where people are continuing the conversation by highlighting and responding to this story.