LoEstro advises Glendale Education on its strategic partnership with Global Schools Foundation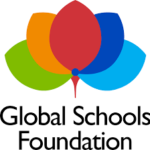 Since its inception in 2003, Glendale Education's twin focus has been on building character and competence, and implementing the best of global pedagogies in its schools. The group has three world-class international schools in Hyderabad, which have been ranked No.1 in the city by EducationWorld.

LoEstro advised the promoters of Glendale Education on the entire strategic partnership, with a robust focus on the key terms of the partnership and ensuring the maximum output for the students, teachers, and the promoters of the group.